United City's Children's Learning Center provides a safe, high-quality learning environment that enables every child to excel and grow in grace. We are committed to providing a high-quality curriculum through a range of opportunities to explore, imagine, investigate, and engage in purposeful and meaningful experiences.
We are so excited for a new school year and an opportunity to partner with you in your child's learning. Our school days are Tuesdays and Thursdays, 9:30 am-2:30 pm during the school year. If you have any questions please don't hesitate to contact us by calling 281-446-4904 or sending an email to lpayne@unitedcity.church.
Registration is ongoing for the 2023-2024 school year. Please fill out the Tour and Registration Request using the button below to begin your registration process.
BEGIN MY REGISTRATION PROCESS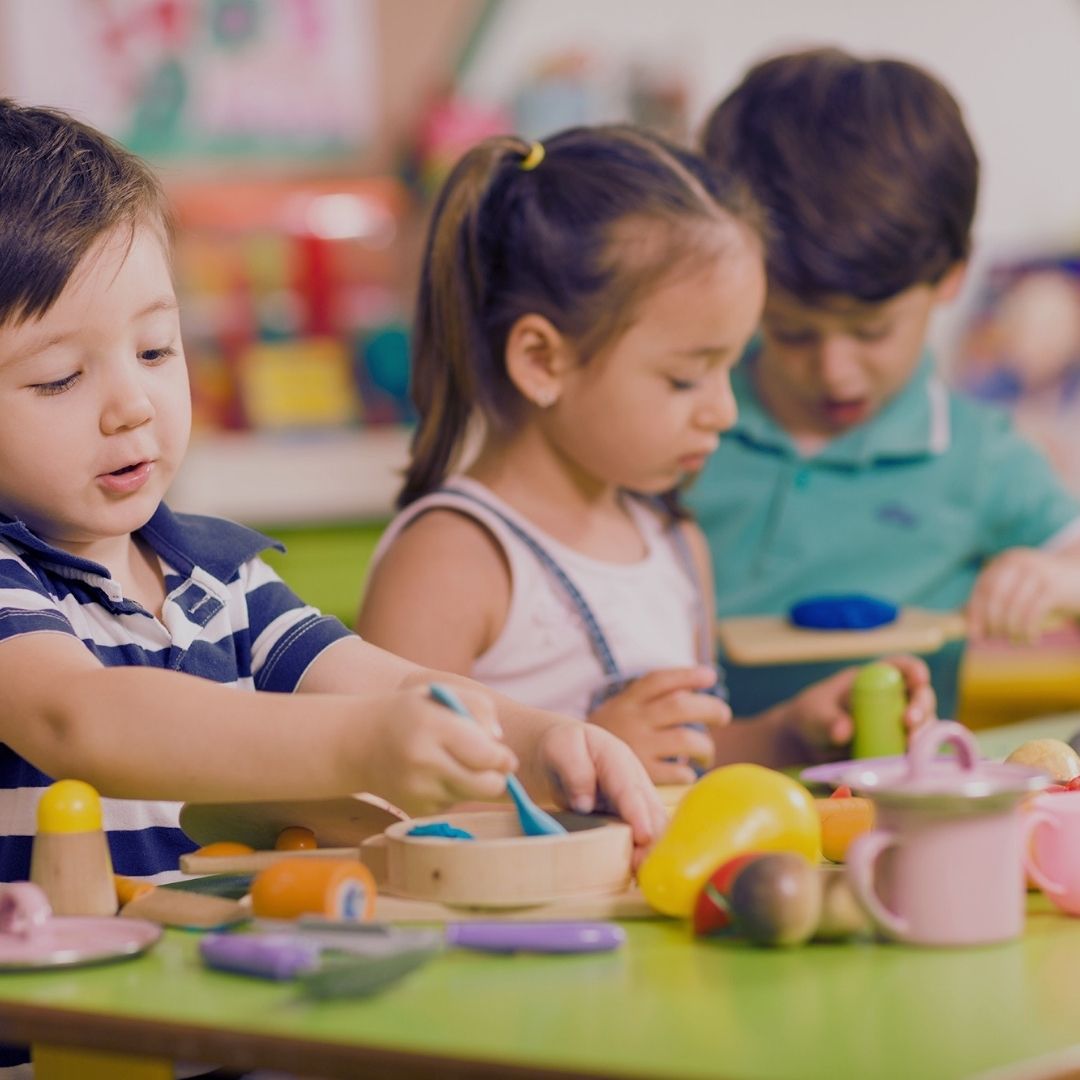 So many fun things are happening at CLC! Check out this month's calendar for special events and reminders.
When Is Morning Drop-Off?
Morning drop-off begins at 9:20 am. Students will not be allowed to enter until this time as teachers are busy preparing for their day. The school day begins at 9:30 am, so promptness is appreciated.
When Is Afternoon Pickup?
As a CLC Staff, we value the opportunity to connect with parents about their child at the end of the day. Children will be picked up from their classroom between 2:20-2:30.
What is CLC Covid Protocol?
CLC will require that students or staff with COVID-19 remain home until re-entry criteria have been met.
Students and staff may return 10 calendar days after onset of symptoms or date of positive test AND 24 hours symptom-free without medication (ex. fever free without medication).
– if the individual is symptomatic, the 10 days count from the onset of symptoms.
– if the individual is asymptomatic, the 10 days count from the date the individual was tested.
CLC will ask people who are sick for any reason to remain home.
Like every school year, families should keep children home if they are sick for any reason, and staff should not come to work sick.
CLC will permit individuals who have close contact and remain symptom-free to be at school. 
Families will determine what they believe is best for their specific situation. Required exclusion does not include symptom-free contacts.
CLC will welcome the usage of masks and personal protective equipment (PPE) by anyone who chooses to wear them.
Masks are optional. We respect parents' choices for their children. Masks and hand sanitizer will be available.
Sanitizing Measures:
CLC will provide sanitizing supplies for every classroom. Classes will be encouraged to do complete hand washing throughout the day along with using hand sanitizer. Classrooms will be disinfected and cleaned at the beginning of each school day before students arrive. CLC staff will again clean classrooms at the end of the school day. A list of cleaning products to be used is available upon request. The CLC program area is designated for program use exclusively to ensure the space remains disinfected between school days.
How Is Security Handled?
The CLC program is in a locked and secured area during instructional times. Parents and visitors will be required to show authorized entrance cards or identification and will only be allowed to enter if they are authorized on the student's file.
Tuition Fees & Pricing
CLC tuition payments will be managed through Blackbaud Tuition Management. Tuition is due by the 1st of each month.
Monthly tuition for one child: $215
Monthly tuition for two children: $355
Monthly tuition for three children: $495
** CLC collects tuition for 10 months (Aug.-May).
A one-time enrollment fee is collected when students register with CLC.
$150 1 st Child
$50 each additional child
Tuition beginning in August includes the following fees:
$30/student party fee
$30/student activity fee
$50/family tuition management fee
**Students who start after August will have these fees applied at time of entrance into the program.
Where Is The Parent Handbook?
Where Can I Find CLC's Academic Calendar?
CLC follows the Humble ISD calendar for student holidays. Please see the CLC Academic Calendar for specifics.
Want
A
Tour?
We would love to meet with you! Please use the contact form below and we will get with you within 48 hours.