We
Are
Saving
A
Seat
For
You!
At United City, our mission is to create a church that is a place for all to call home regardless of age, stage of life, background, or experience. Whether you are new to United City or church in general, we are glad you are here. We invite you to join us at 9:30 or 11 a.m. this Sunday on campus or online!
Current Sermon Series
Join us as we study Romans in our sermon series, "The Ugly Truth." Martin Luther said, "Romans is the true masterpiece of the New Testament and the very purest gospel ... it can never be too much or too well studied." Our culture feeds us lies, but we will uncover the truth — and sometimes the truth is ugly.
View Sermon Series
Let's
Get
to
Know
Each
Other
new to united city church? We want to meet you!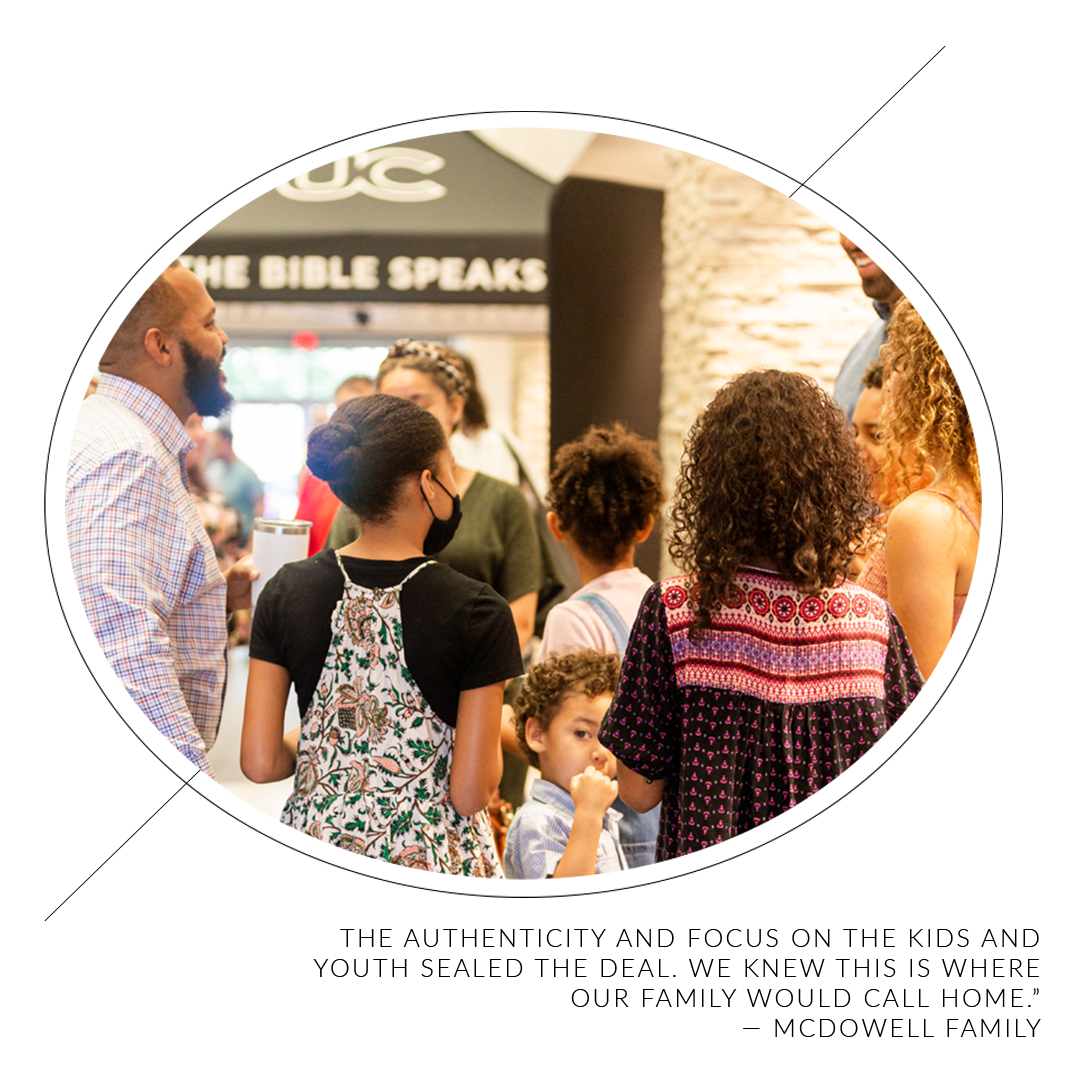 we
are
FAMILY
We are more than just a church around the corner. United City is a place where every member of your family can belong, grow, and encounter God. Learn more about our UC KIDS and UC YOUTH ministries by visiting the link below!
Visit UC Kids
Visit UC Youth
we
are
BETTER
TOGETHER
Because we're created for community, we believe life should be experienced in unity rather than isolation. We encourage everyone at United City to be involved in a Group community. Through Group relationships, we intentionally disciple and support each other (Matthew 28:18-20).
Find Your Group