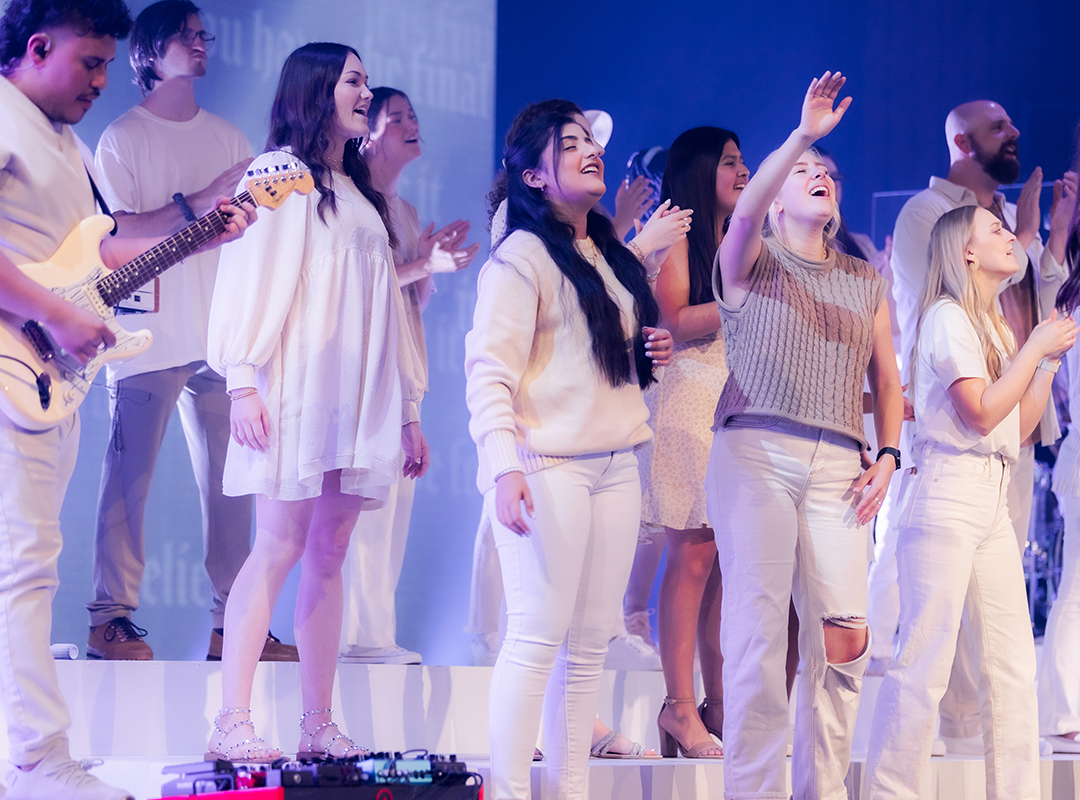 we
worship
like
HEAVEN
We believe that worship is giving back to God what He has given to US. God has given us a perfect son in Jesus, who was excellent, and we believe that while we are not perfect, we must strive to put our very best foot forward in all that we do through and for the glory of God! We worship in a variety of ways, including preaching, teaching, singing, praying, testimonies, baptism, you name it - we exist to worship the Lord in all that we do!
Our worship is more than a song—but rather, it is everything that we are, everything that we have, and lifting it up to the only one that is worthy, and his name is Jesus! We pray and exist to lead the church and usher all into this kind of heartset and relationship with the only one who is worthy!
worship
is
more
than
a
SONG
There are a lot of important aspects that go into our worship team — both up front and behind the scenes. If you're musically gifted and want to help lead others in worship, take that next step, and join our worship serve team! For those who feel more comfortable working behind the scenes, consider serving on our media team. Got an ear for sound? Know your way around creative software? Take that next step today!
Join the Collective
Get the handbook